We took the overnight ferry from Plymouth England to Roscoff France then a taxi from the port to the train station. Surprise! The train station was locked. It was a small station and only opened when a train was expected. So we walked around and waited and read the notices on the doors including the one that said in effect: Due to the train strike, the only service today will be an afternoon train. Ouch! We would miss our connection to Paris. I had already chatted with a British couple from the ferry who were taking a walk around Roscoff. They were returning to their car and I asked "Would you be going to Morlaix?" Response: "Could do." They squeezed us and our big bags into the car and delivered us to Morlaix where we caught our connection. Relying on the generosity of strangers often works.
It was a rainy week without good photographs. This one looks bright: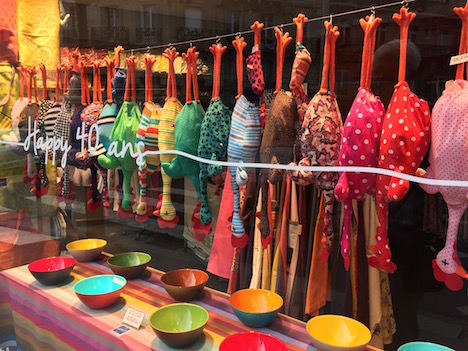 We stayed at La Villa des Artistes in Montparnasse, eating at Wadja across the street, wandering into a Celtic street festival, strolling through the Luxembourg gardens and the Jardin des Plantes, the Tuileries, the Pantheon to see Foucault's pendulum and the tombs of the great thinkers, the Bois de Boulogne and Frank Gehry's new building . . .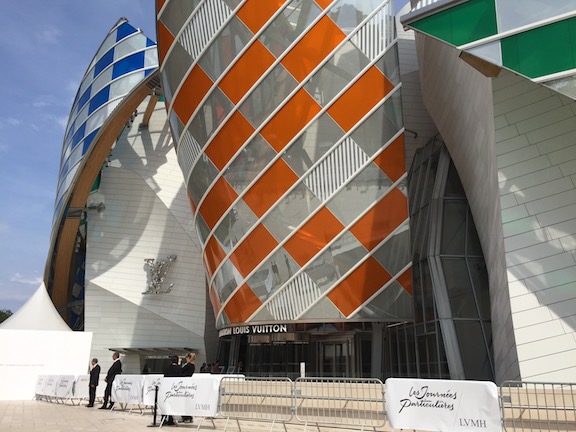 The train took us to Cahors and a rental car, then to stay with our friend Ann.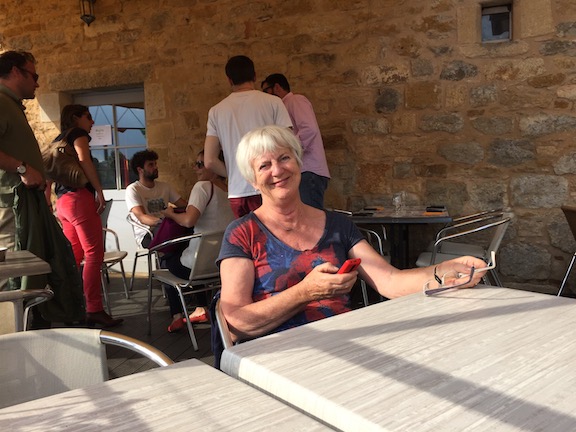 Puy l'Eveque was looking charming in spite of gray weather.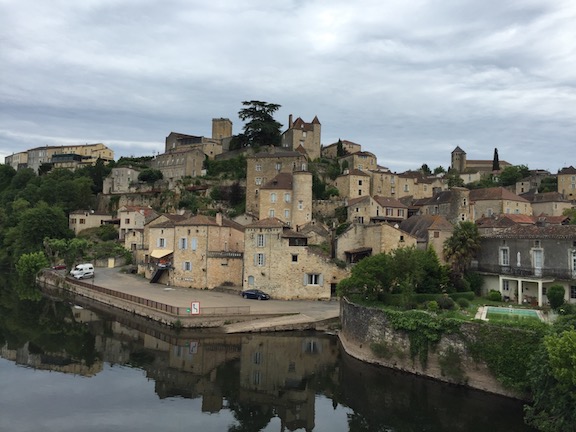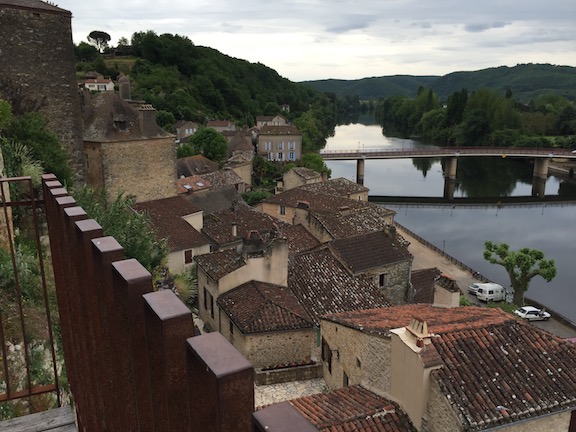 A pleasant week in the Lot then on to Biarritz during a roaring 20's festival, and Bayonne, Hendaye, Espelette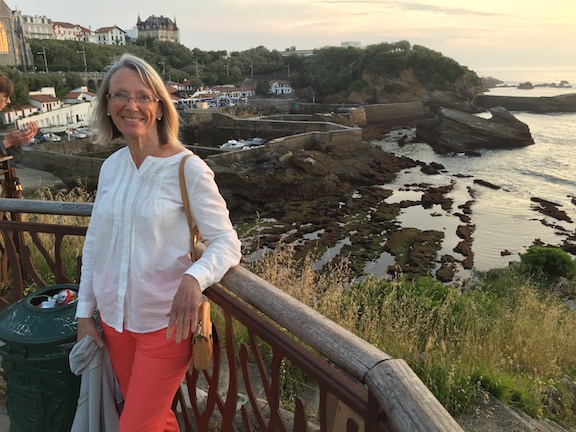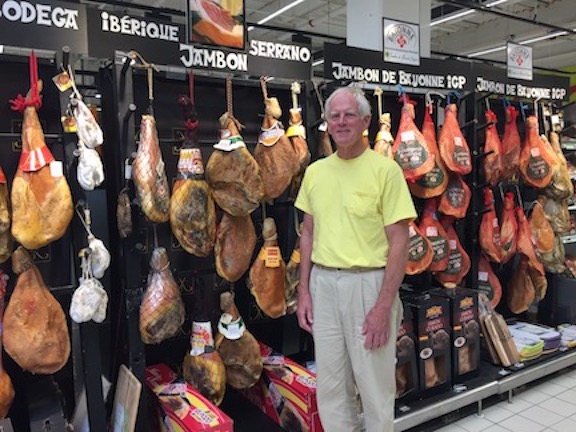 Next stop will be Spain.