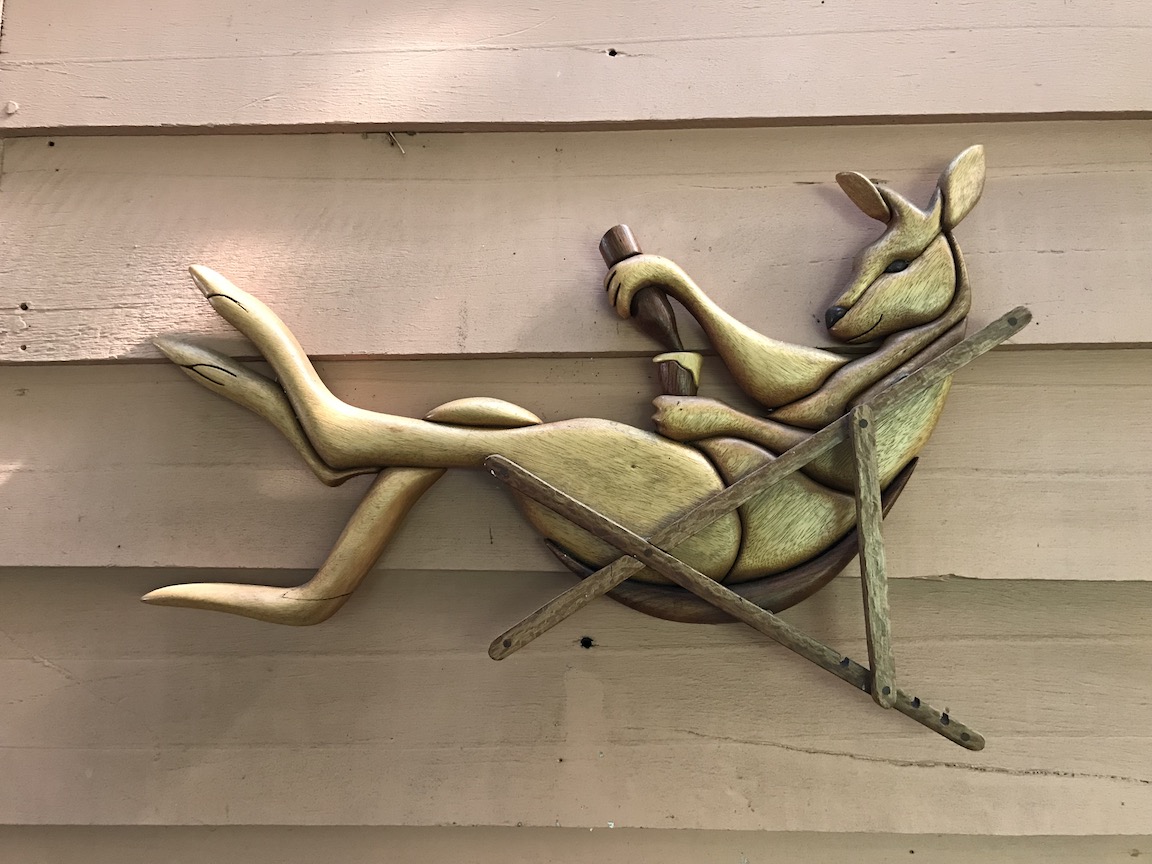 Our first trip to Australia was based on a wedding invitation with extra time to see what we could of a country the size of the United States.  We flew to Sydney for starters and spent a few days wandering through gardens, museums, beaches, markets, shops…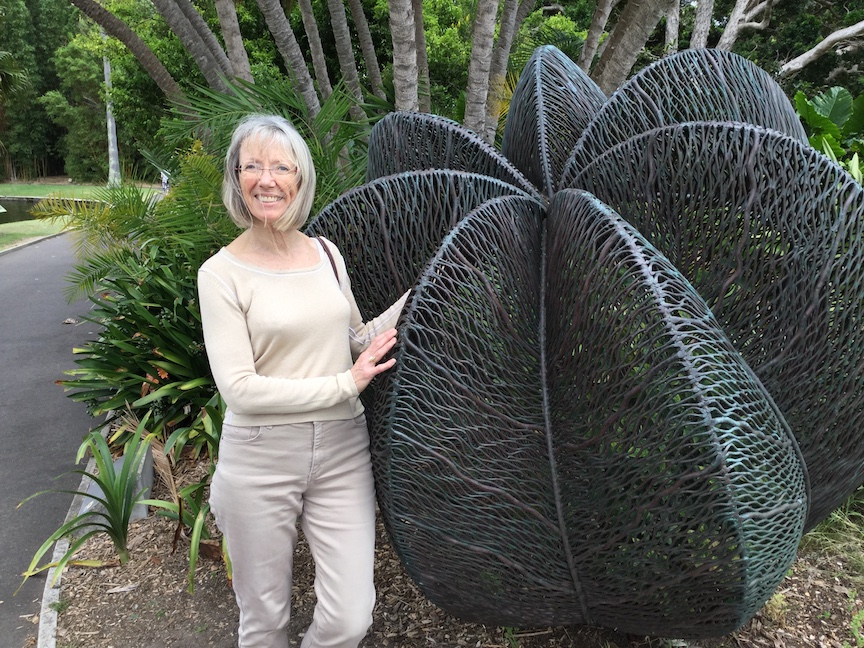 The ferry to Manly beach gave us a great view of the iconic opera house.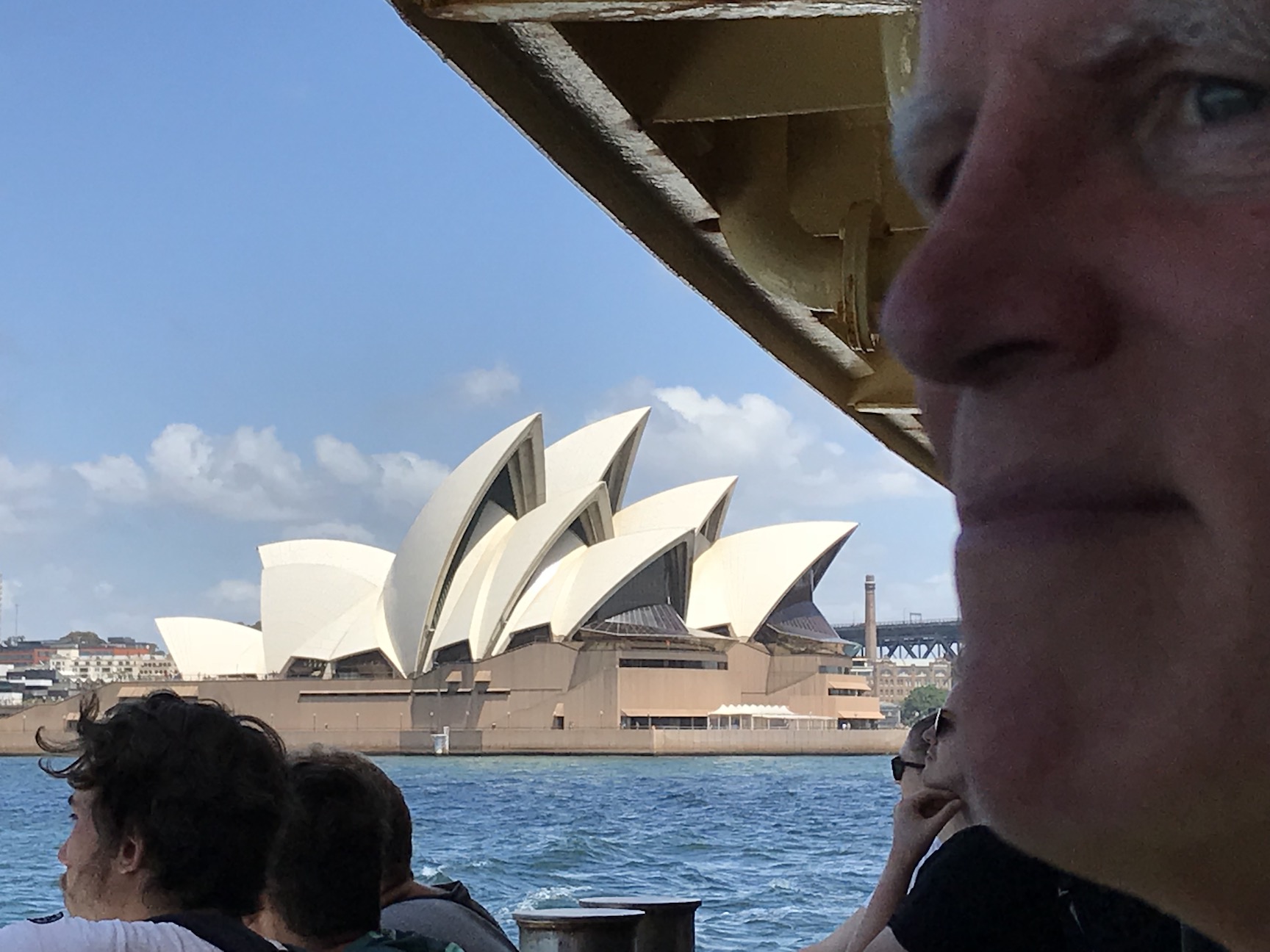 There were fish too — a market to rival Pike Place! This is one of many vendors.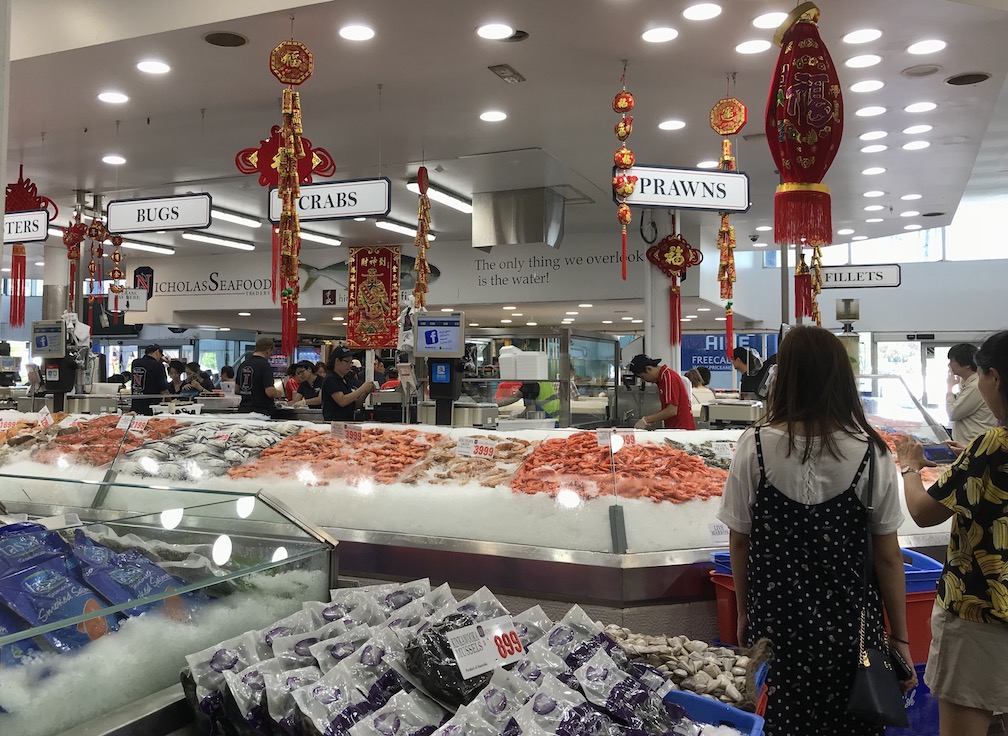 My favorite shopping mall in the whole wide world — the Queen Victoria Building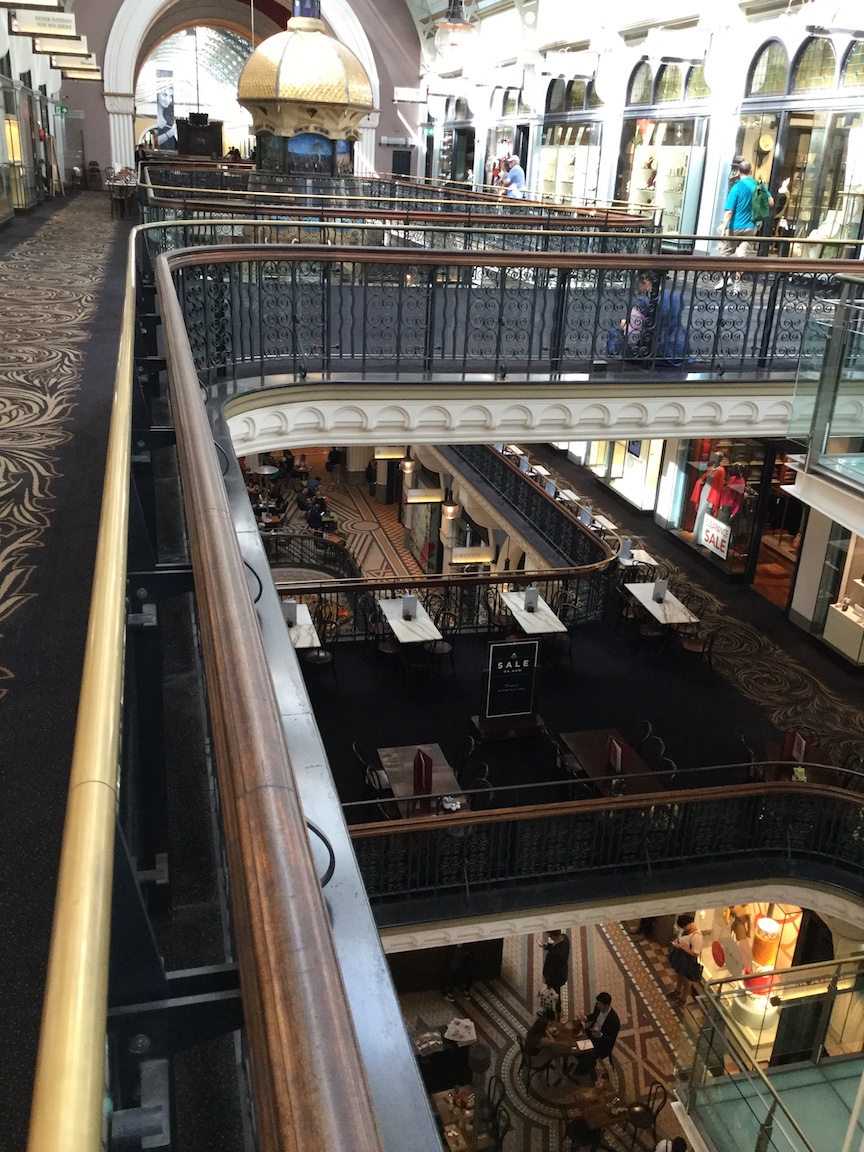 The Museum of New South Wales had some incredible modern aboriginal art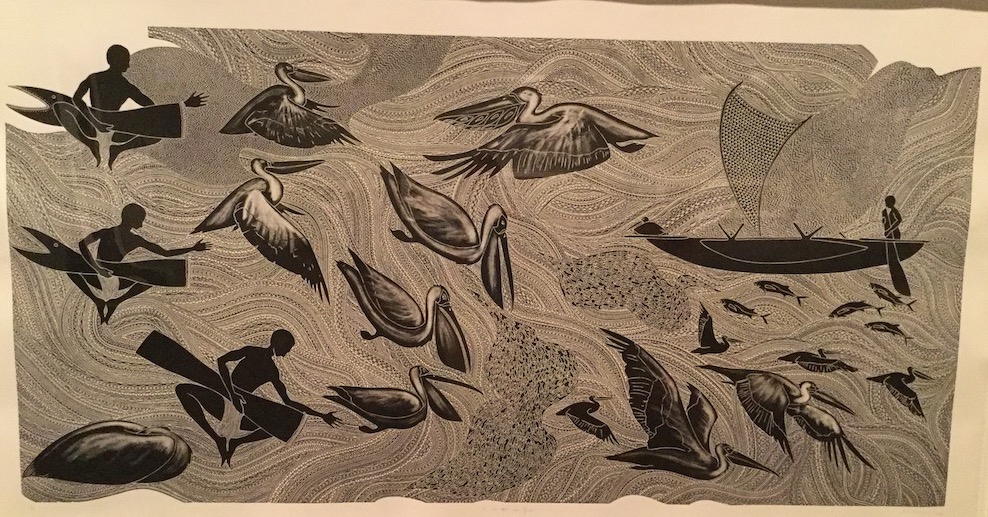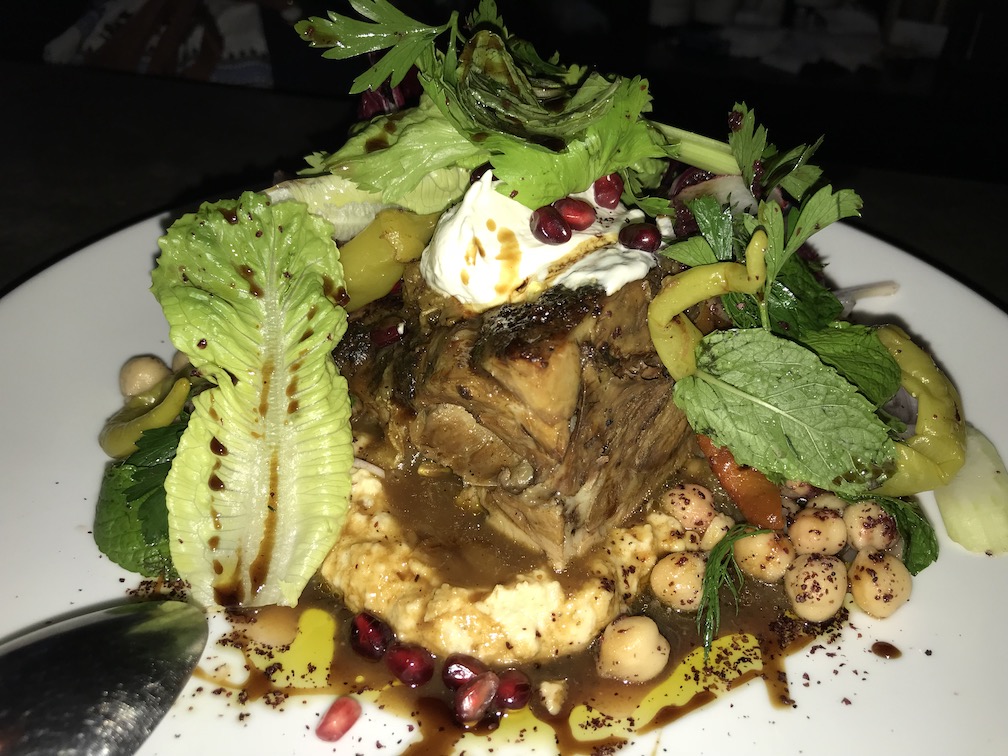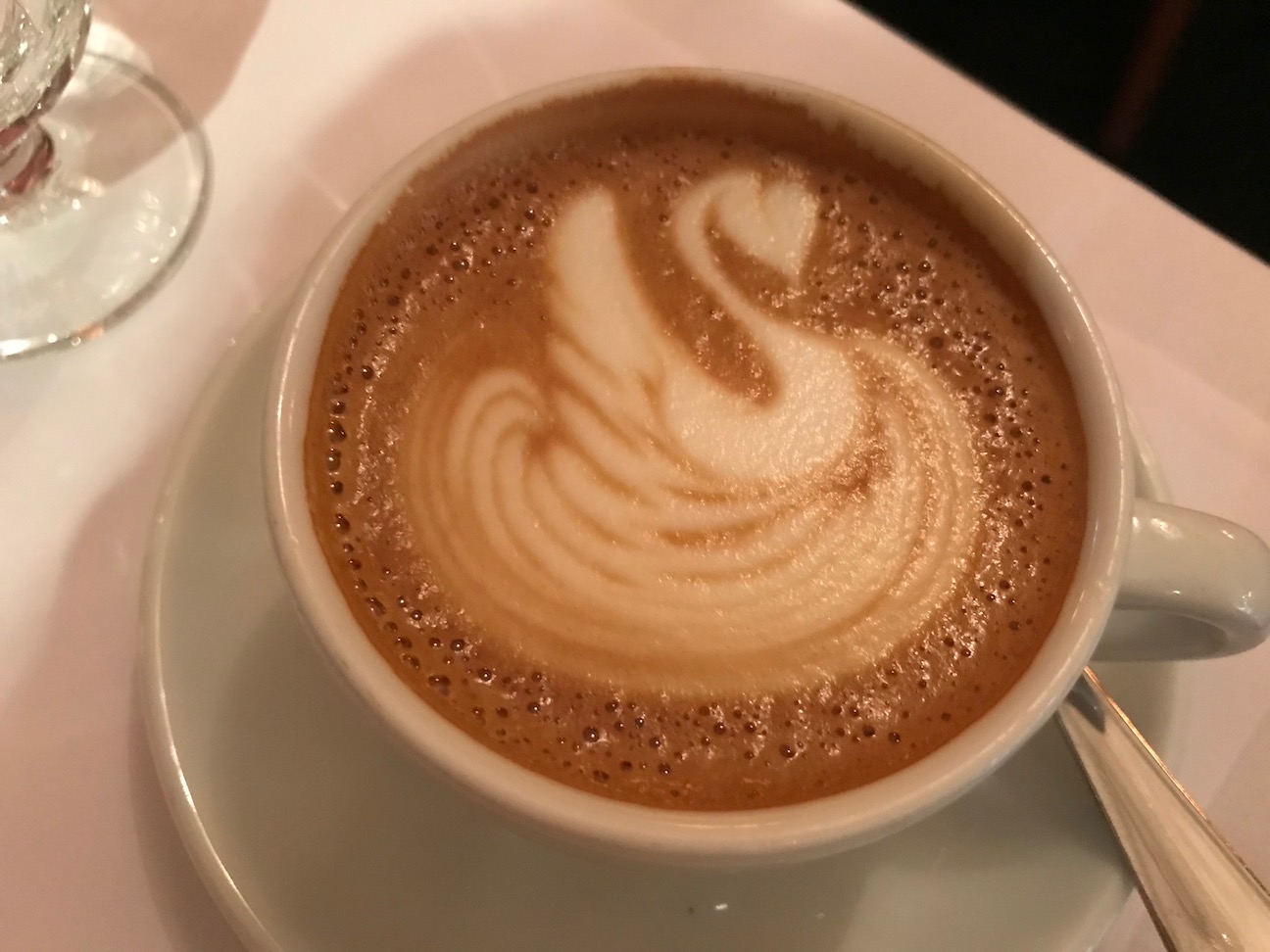 Good food
and a flat white
A message on a garbage truck that we saw along the way: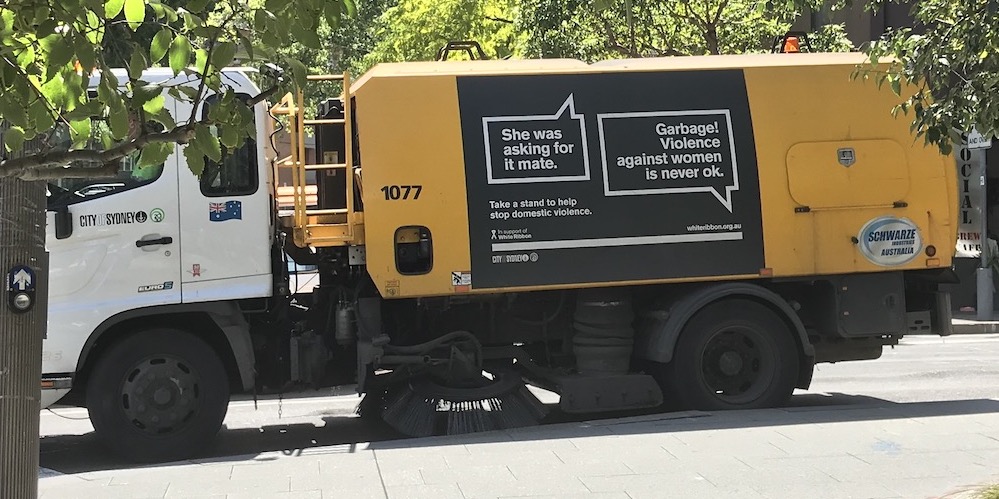 Next we flew to Adelaide, walked through their botanical garden, and had lunch with a display of whale bones in a museum with a tribute to Douglas Mawson, polar explorer and mineralogist.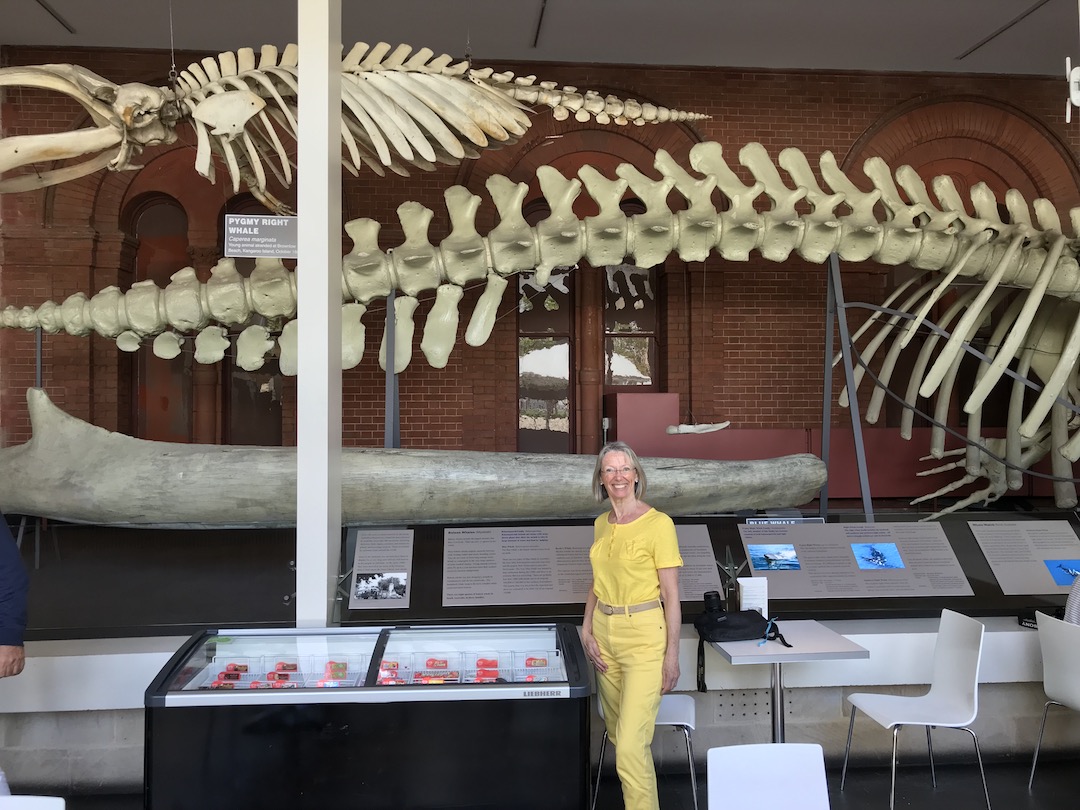 Next morning we were up early to meet the bus to the ferry to Kangaroo Island. The reservations seemed complicated for reasons we didn't understand until we arrived. We couldn't take a rental car on the ferry although we could rent a car on the island. Then we found out we were not insured to drive between dusk and dawn! Ahh, it's all about kangaroos on the roads. Accordingly, very few restaurants were open for dinner.  The locals mostly drove 4x4s with 'roo bars.
But we did see wallabies and kangaroos!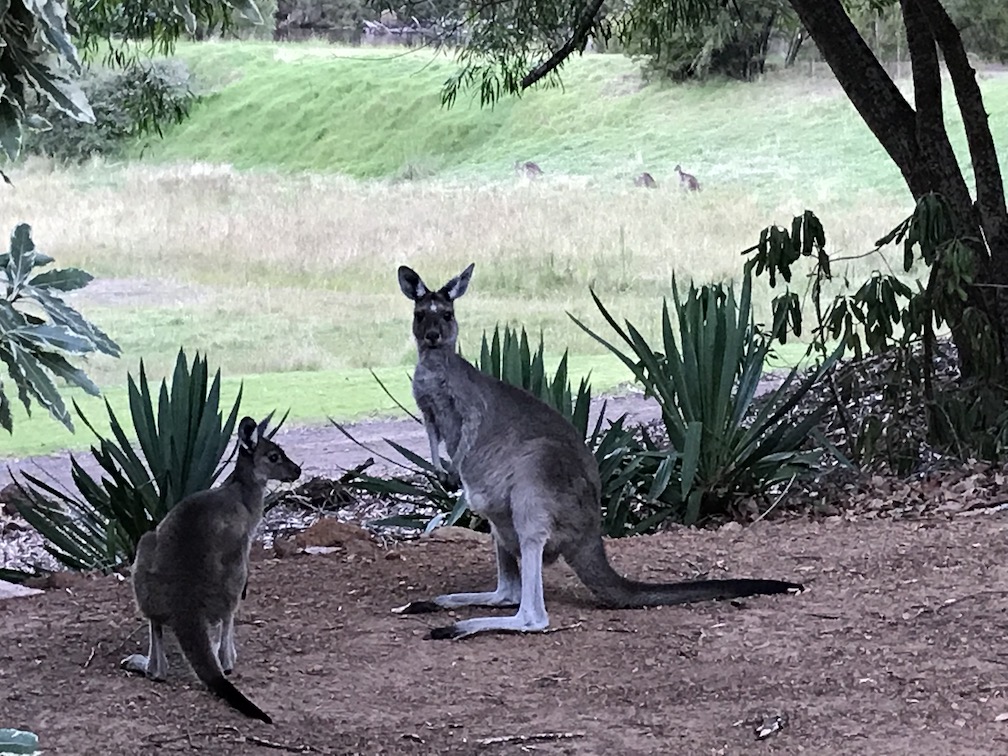 and a koala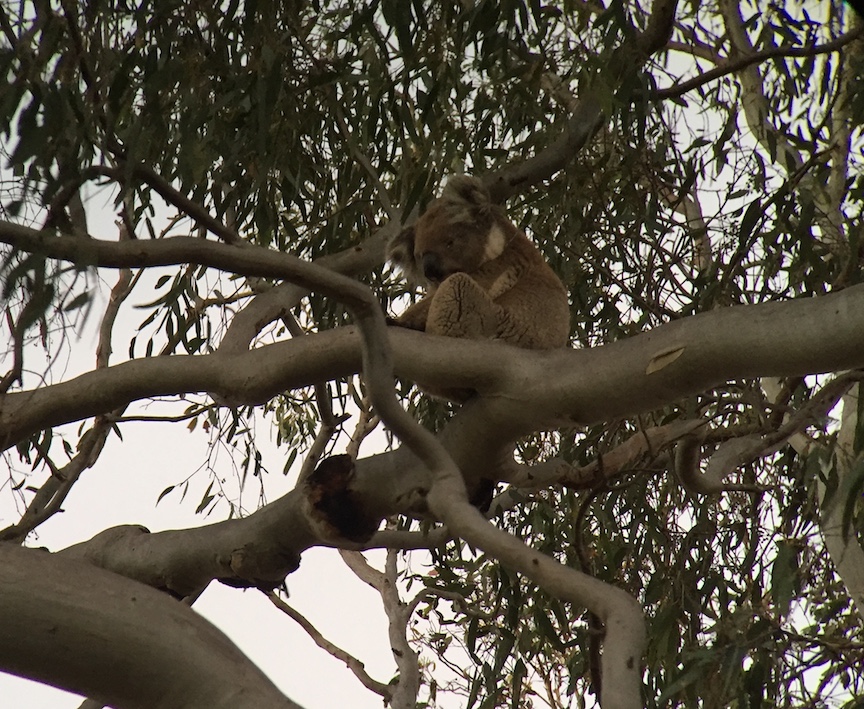 A funny bird the pelican, it's beak holds more than its belly can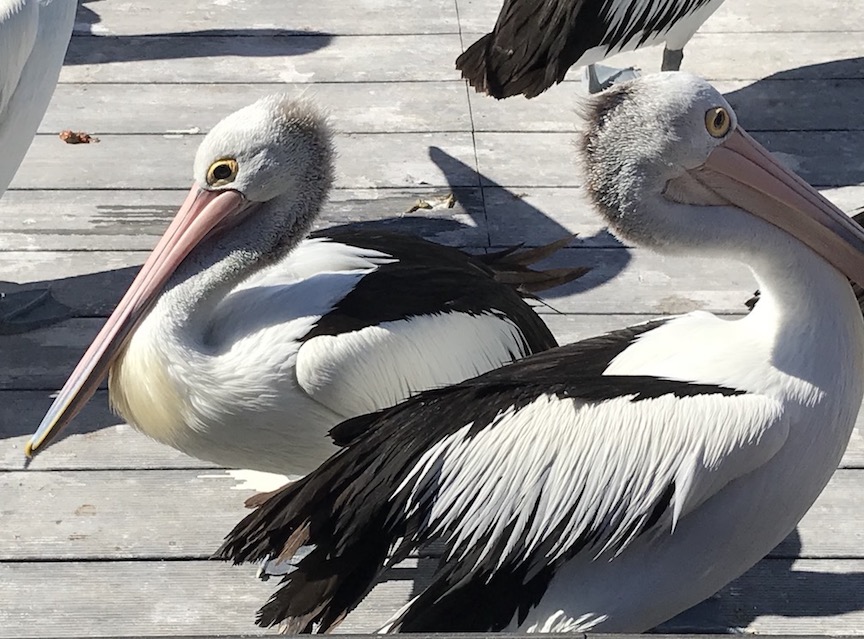 and cockatoos, which can strip the siding off a house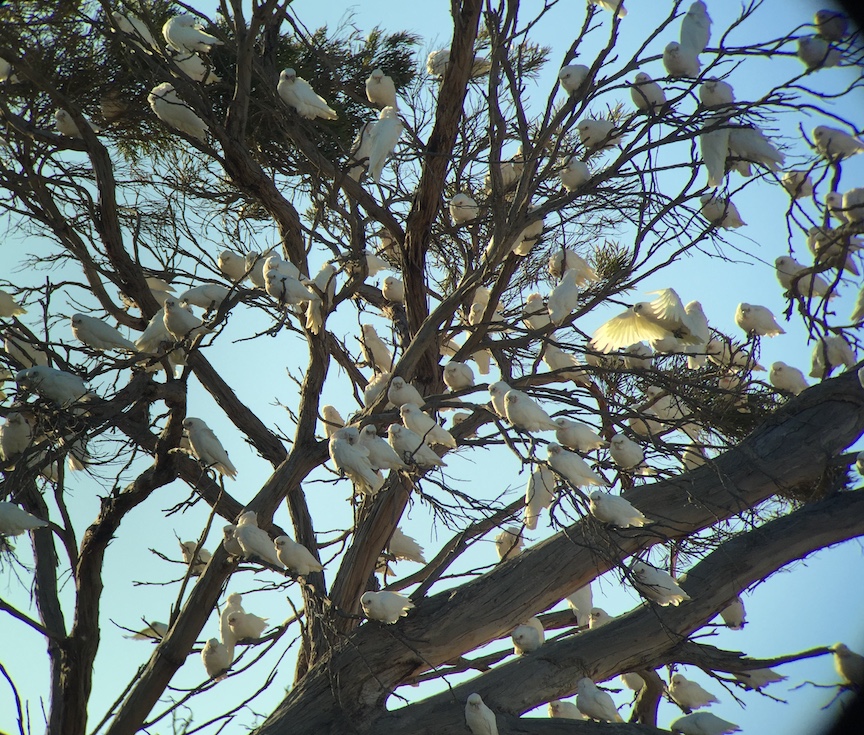 Admirals Arch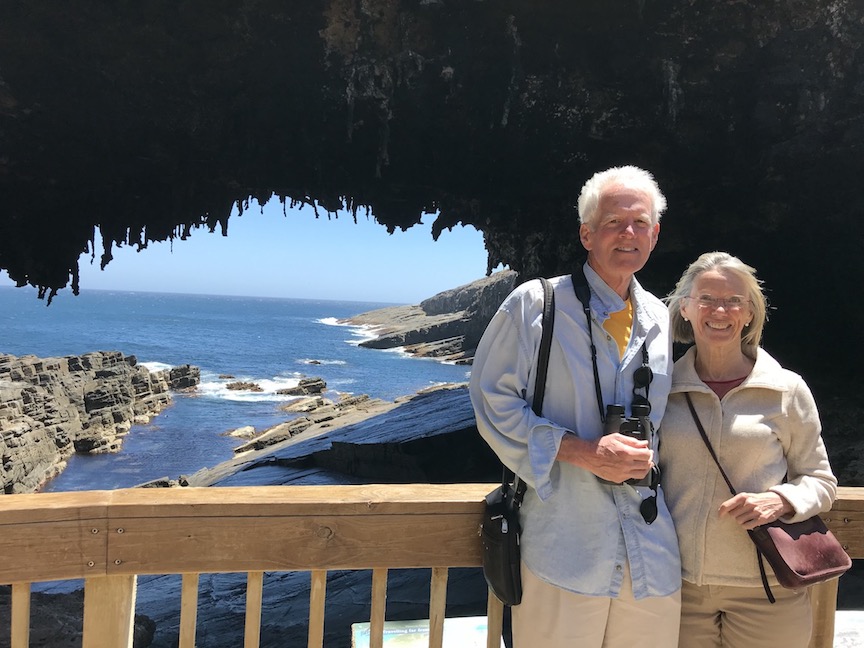 and Remarkable Rocks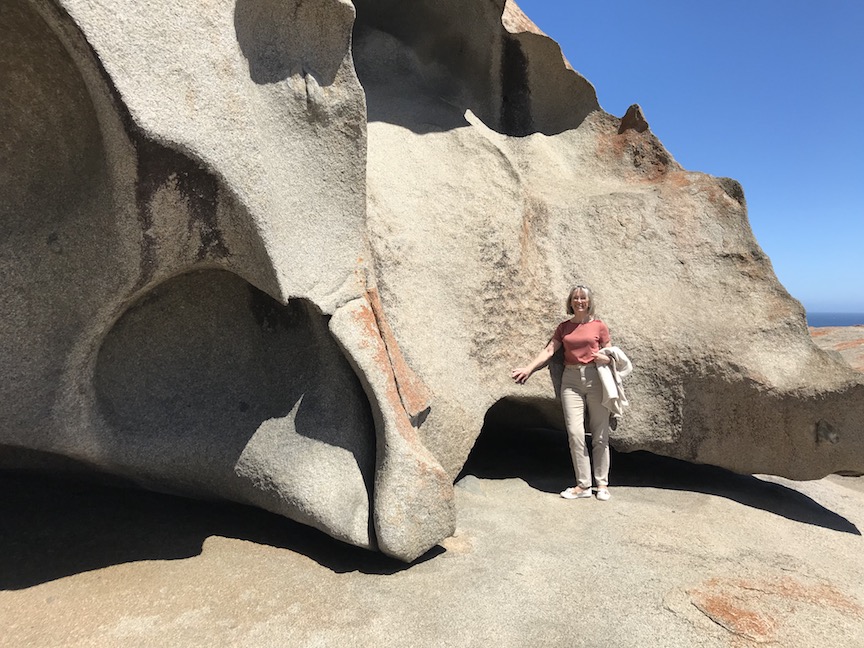 Then back to Adelaide and the flight to Perth. Our arrival at the Alex Hotel was greeted by shouts from the wedding party and other California friends. We only had time to say hello and goodbye before they hit the road while we made our leisurely way south. Yallingup had a charming old fashioned hotel with parrots and a beautiful beach. Our route included a sawmill, or two, of course. Dwellingup sawmill was a listed monument exclusively because of its age. We found another more modern one in Denmark with bags of banksia pods that were being shipped to Milan as material for high heels on shoes.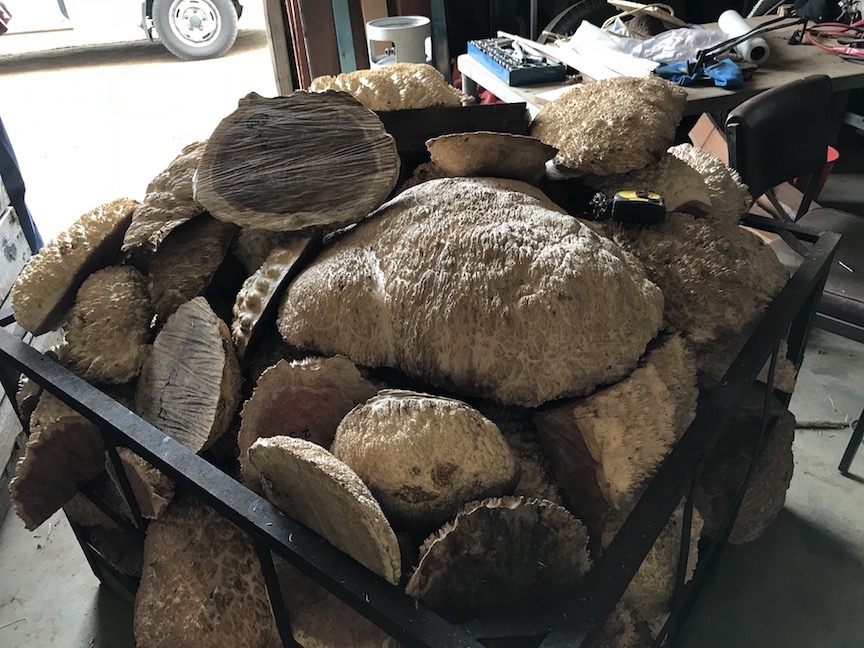 Arriving in Denmark WA, the site of the wedding, we found a charming upscale village, beautiful surfing beach, lots of restaurants, breweries, vineyards, lawn bowling for the wedding guests… It was our favorite part of Australia.
The bride and groom were duly married and a good time was had by all.