I remember telling my nephew that I was doing some oil painting and he replied that I had always painted. Well yes, except for a gap of 40 years when I didn't. Around 2006, I was still living in France and I was invited to join some Wednesday painters.
If I put pictures on the blog, I'll have a record of some of my work.
'Anemones' was the first of my Wednesday paintings. It was small and quickly done in time for the group's art show. Then I painted a larger version for summer use in the fireplace. Later a vase of anemones hangs at my sister's house. And much later, in another time and place, the anemones reappeared in the background of another living room.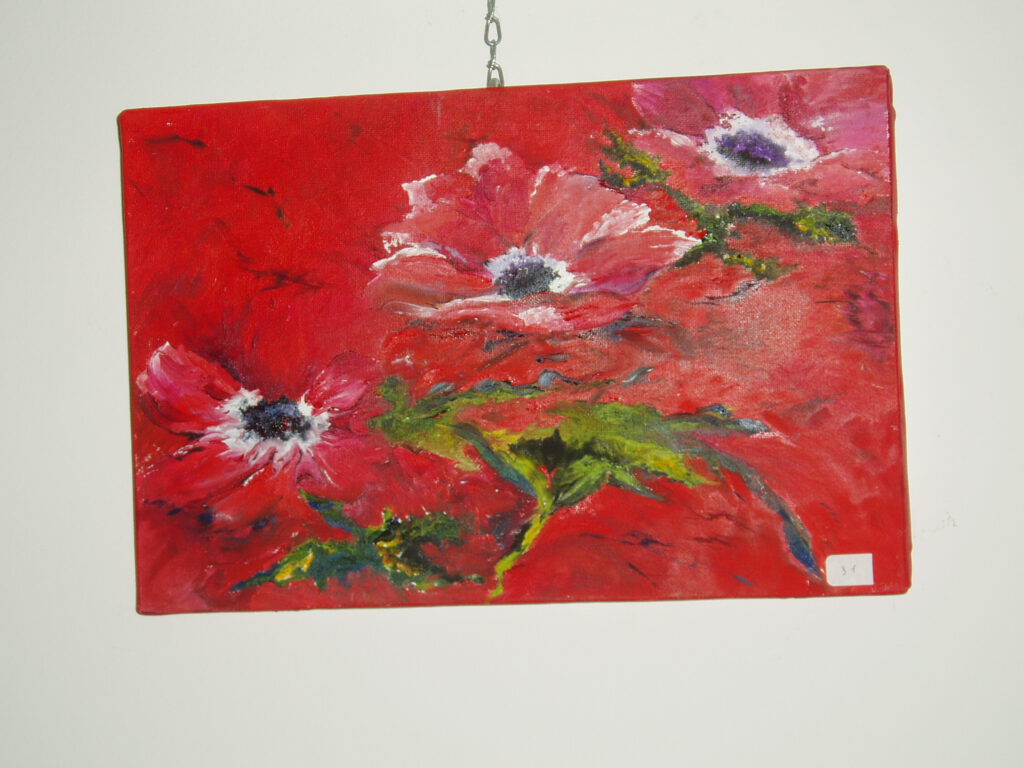 The bridges of my two worlds can be hung in either direction. The Pont Valentre is the 12th century bridge in Cahors with the reflection of the Golden Gate bridge in California.
Just for fun, I put myself in the paintings of more renowned artist's works.
Sometimes I paint from other artist's works for practice although I use them as a starting point, not making a copy. I'm a fan of Eyvind Earle and he has been my inspiration for several paintings.
And lots of florals
Odds and ends