The pool was installed before we bought the house. There was an enormous hedge of escallonia on two sides, for privacy and a windbreak, presumably.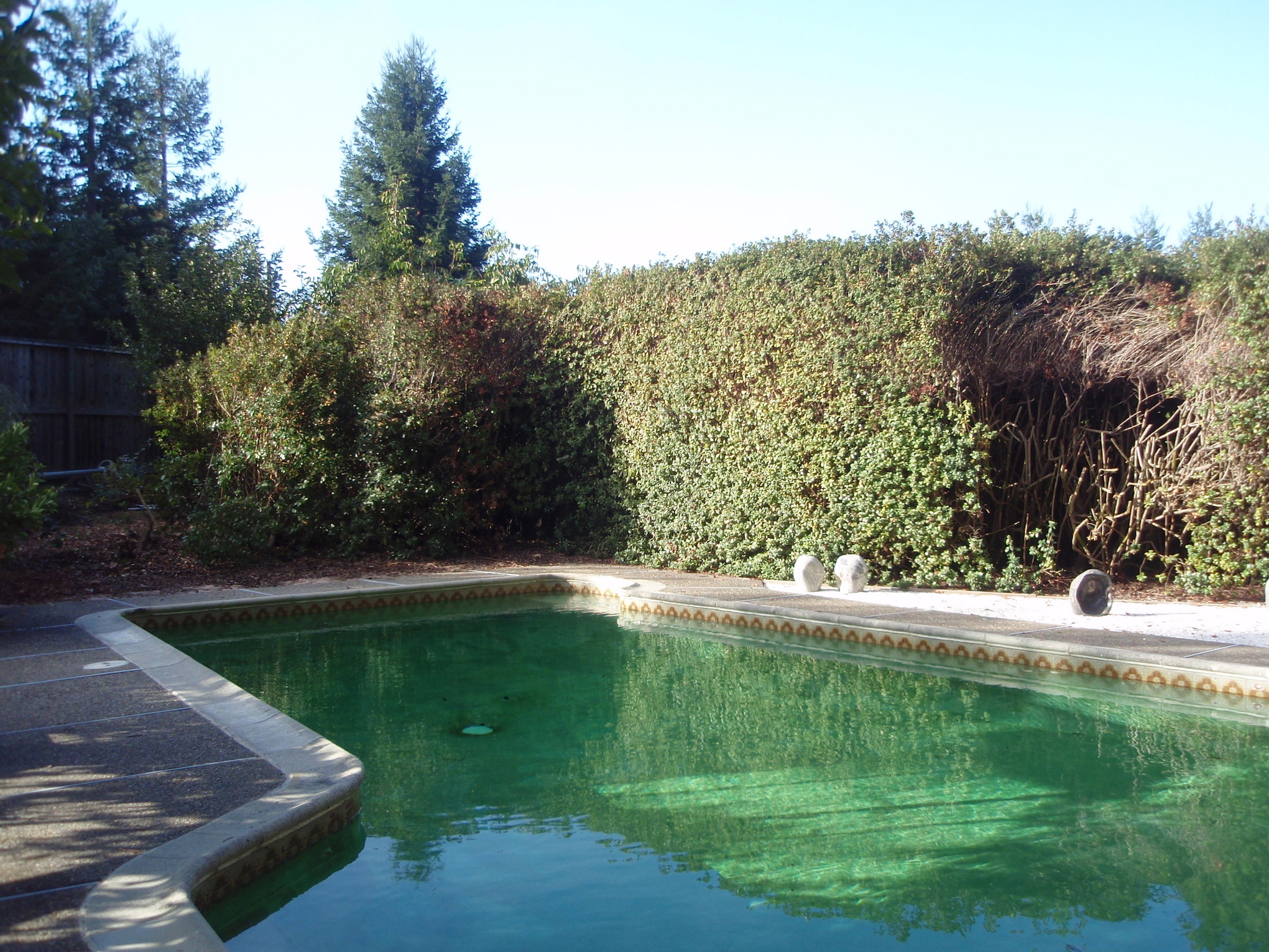 The prior owners pruned the escallonia by laying plywood on top of the 12 foot high hedge and pruning side to side and back and forth over its 50 foot length. Do not try this at home. Recently (circa 2013) sections of escallonia were dying. We declared it unsalvageable and, with help from Graton day laborers and a friend, removal started, roots were dug out, wood was chipped and earth re-leveled.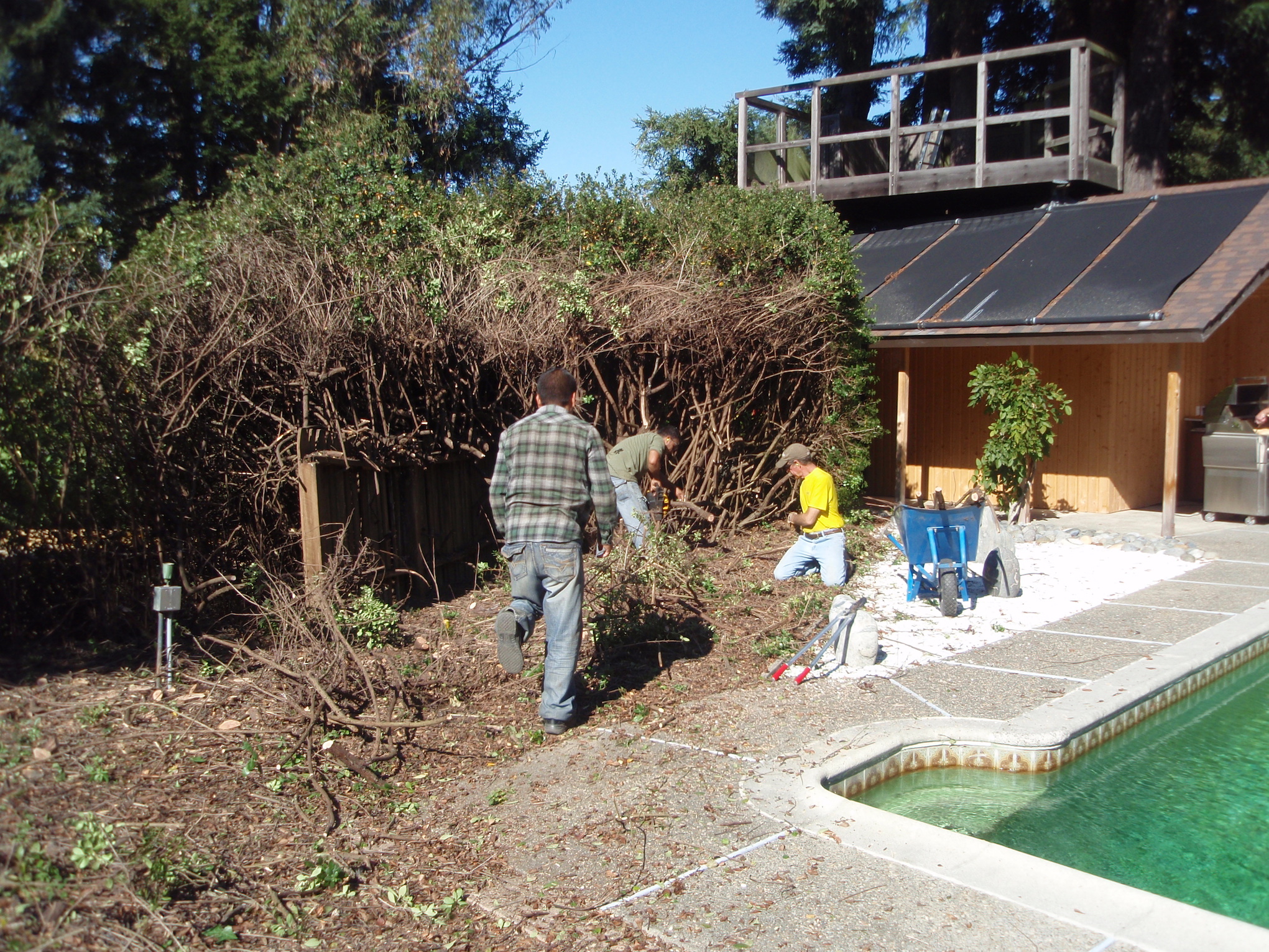 The hedge had been so thick that we didn't know there was a wooden fence in the middle (nor corrugated plastic under the roots). The oldest plants were closest to the pool and branches had layered to form a second row on the other side of the fence. We decided to save the newer section. It didn't look too promising, but perhaps it would be faster than establishing new plants.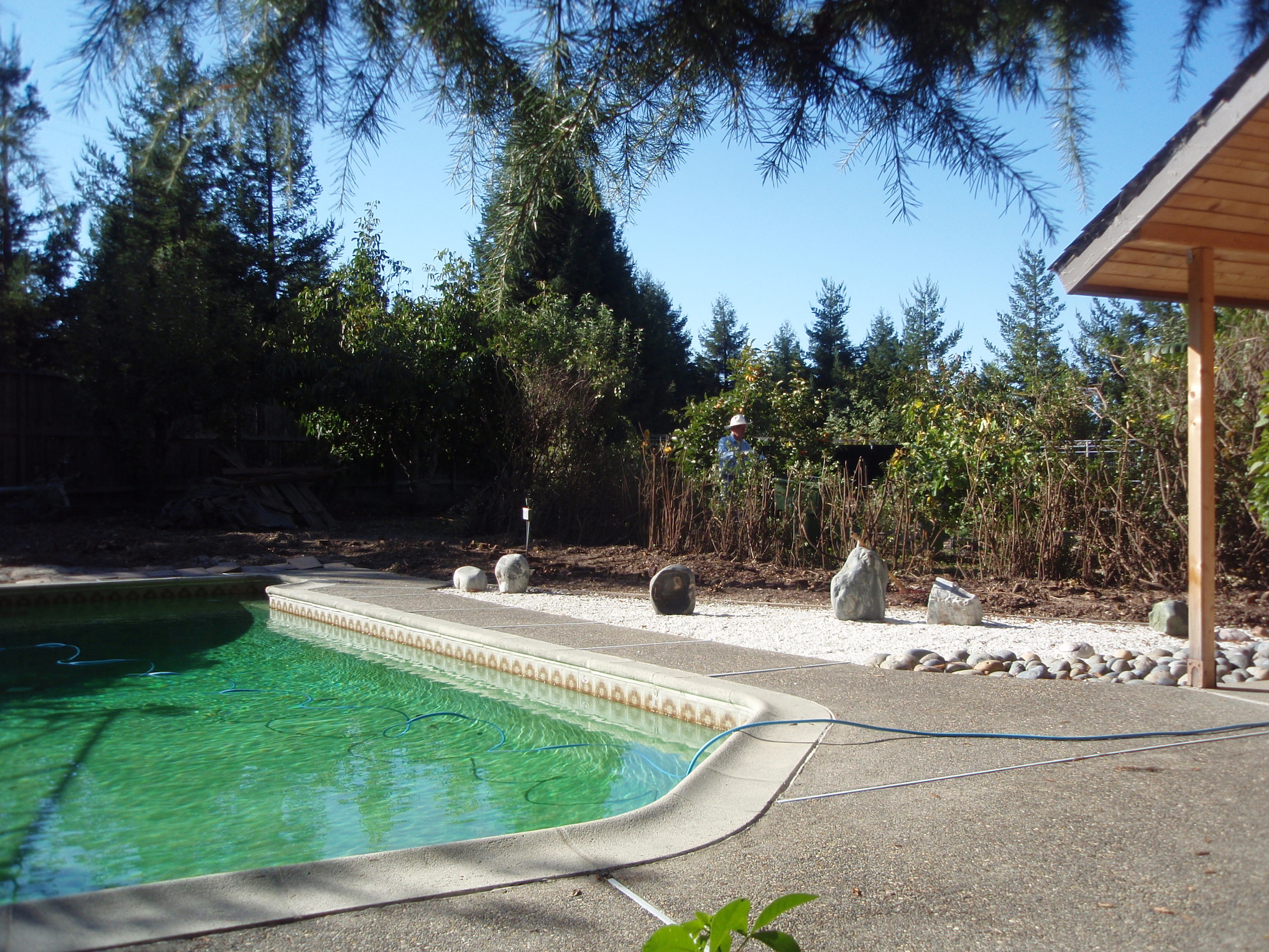 We covered the bare earth with rice straw for the winter while we thought about landscaping. The poles are potential Italian cypress.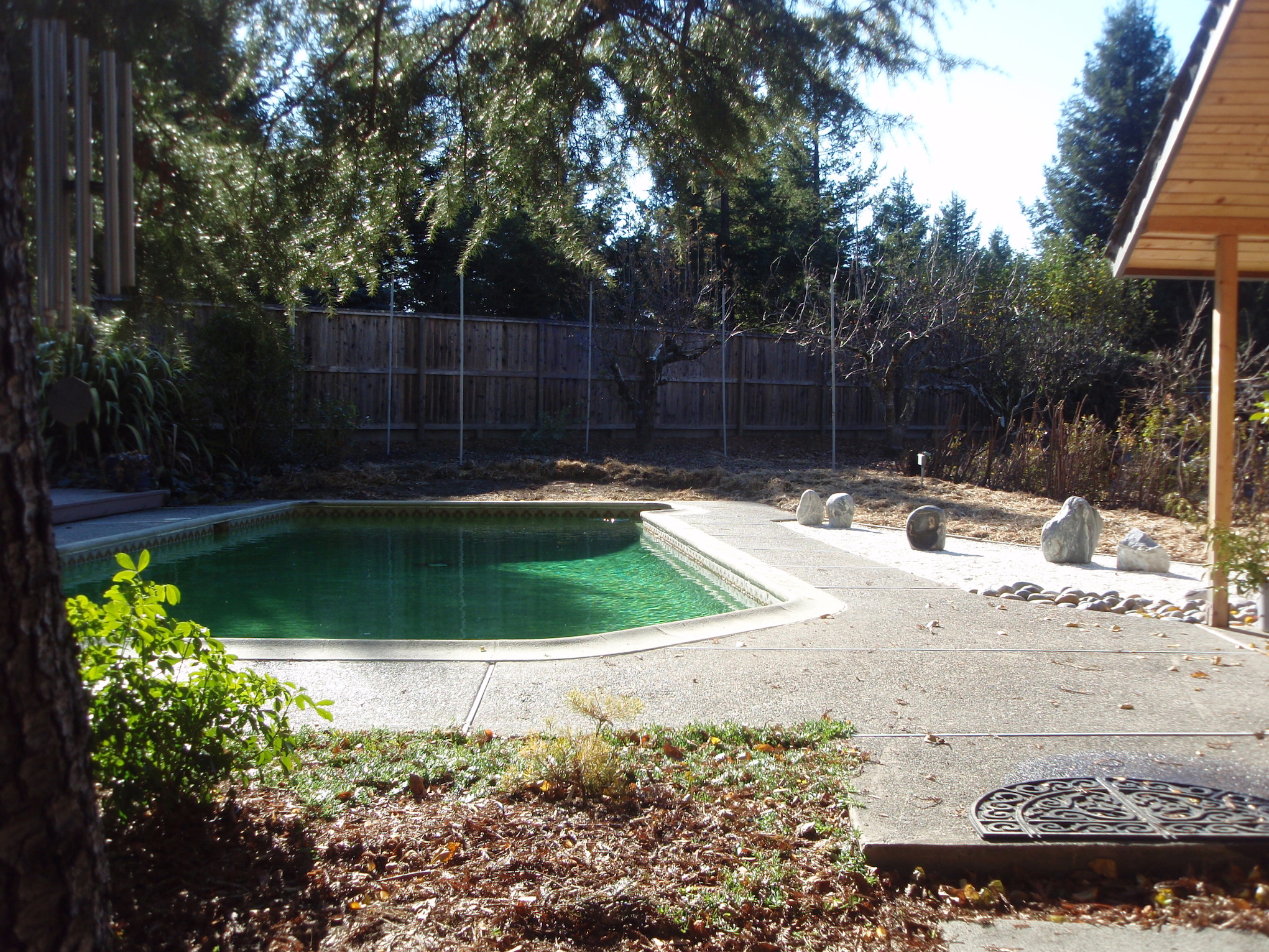 Along with the vertical spikes of Italian cypress, we decided that balls were a theme: balls of boxwood, mounds of euphorbia characias, tufts of festuca, clumps of sedum 'autumn joy', and a sculptural sphere.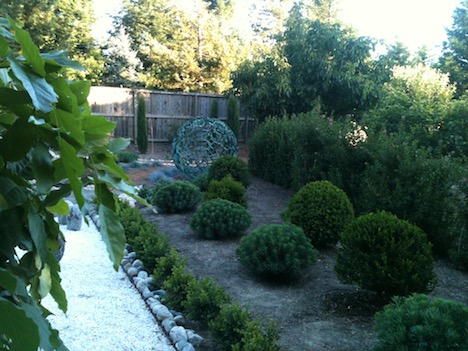 It all came together when the rocks were added, but that story is told in another post. The escallonia is healthy again. The euphorbia are the stars of spring, the boxwood structures summer and winter, the sedums brighten autumn. . .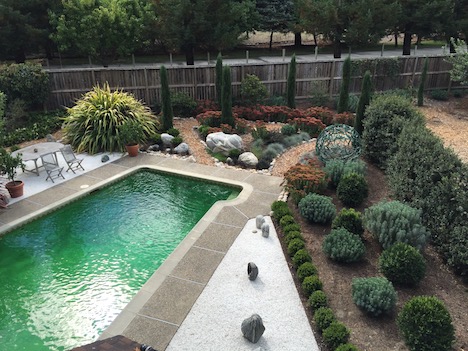 and we are content with the rhythm of the four seasons.