First there were rocks. From our favorite site along Lake Superior, we found rocks that were carved by nature. Back home, they were polished and shaped and sculpted. This torso, inserted Italian-style into an escallonia hedge, became an early icon of the garden.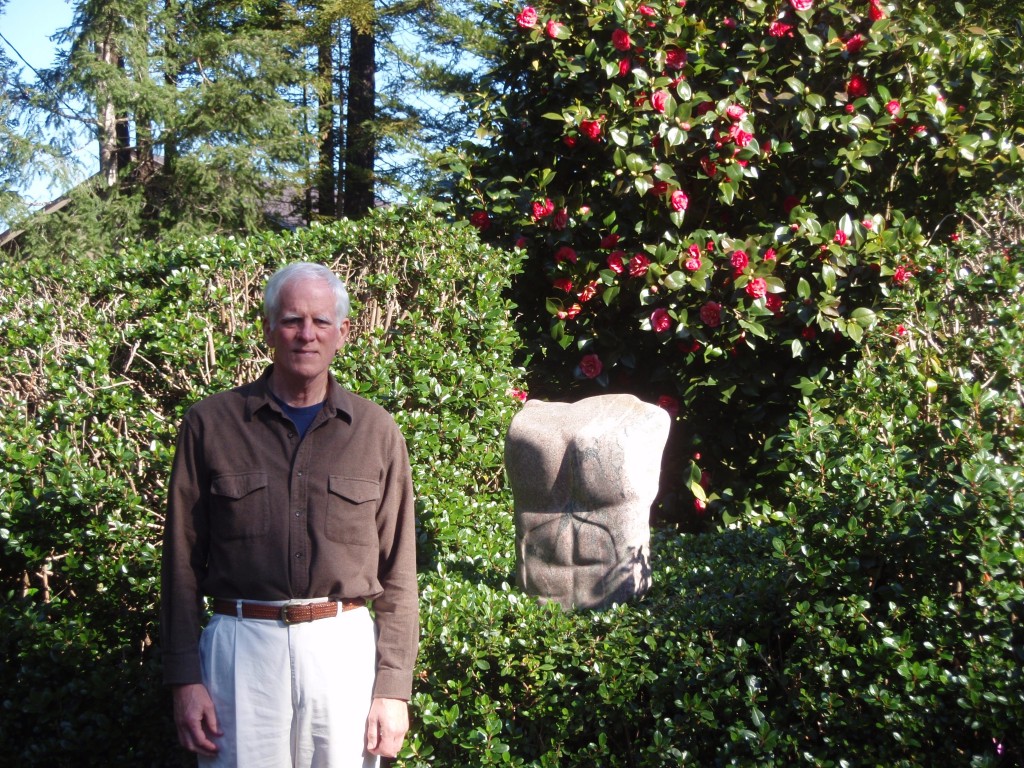 An elm piece aligns with the karesansui garden.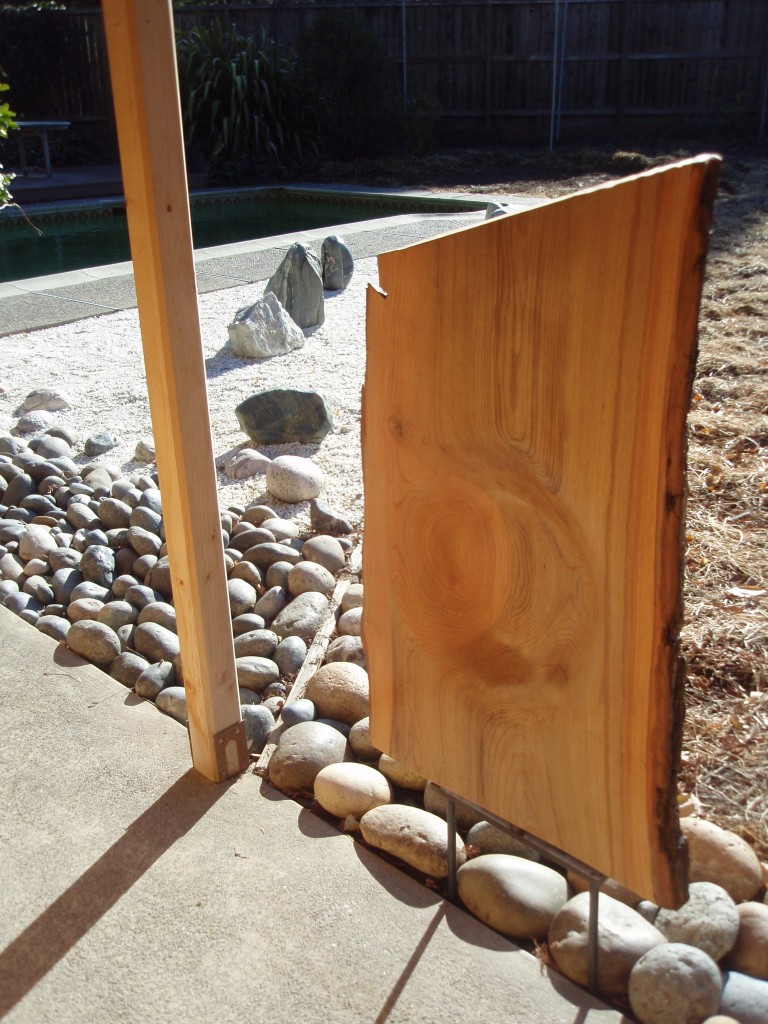 When we started re-designing the area around the pool, we went to Cornerstone in Sonoma for inspiration . . . and found it! We saw a massive (2-ton) weathering steel 3D disk, then met the artist Ivan Maclean, and bought "Mother of Re-invention". He even agreed to deliver and install it, on his way to see his Mom. Days before its arrival, Glenys looked out the window and said, "Tony, I wonder if the sculpture would look better centered in the garden?" And we quickly agreed. The old swing went to a new home.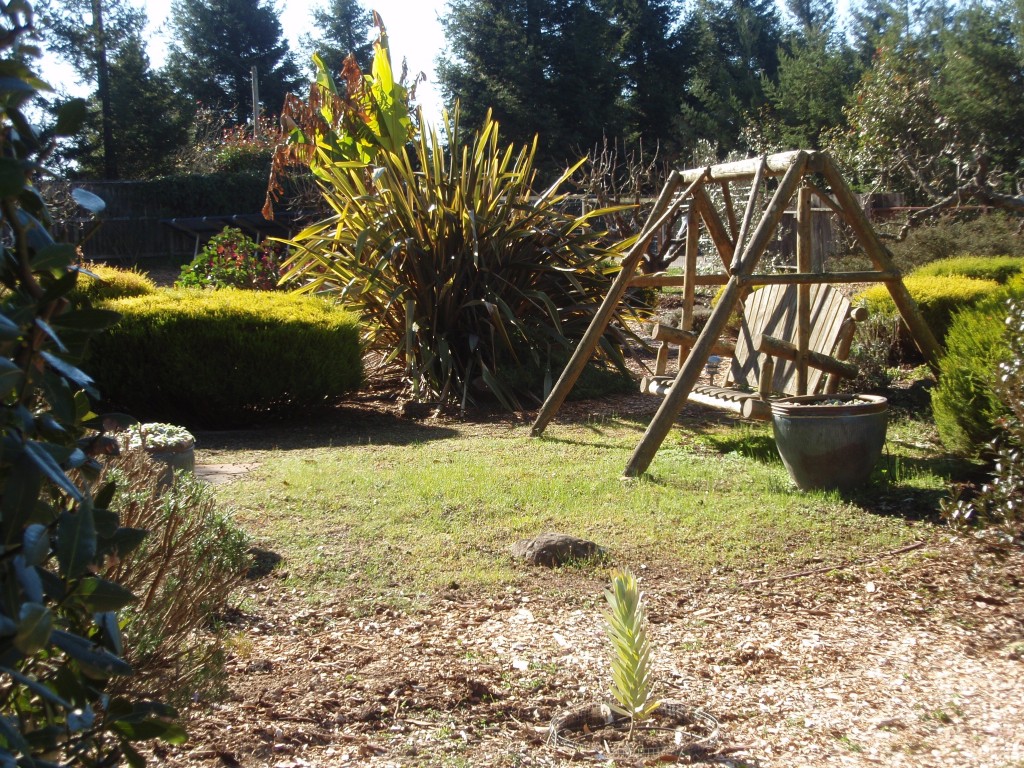 And the new sculpture arrived: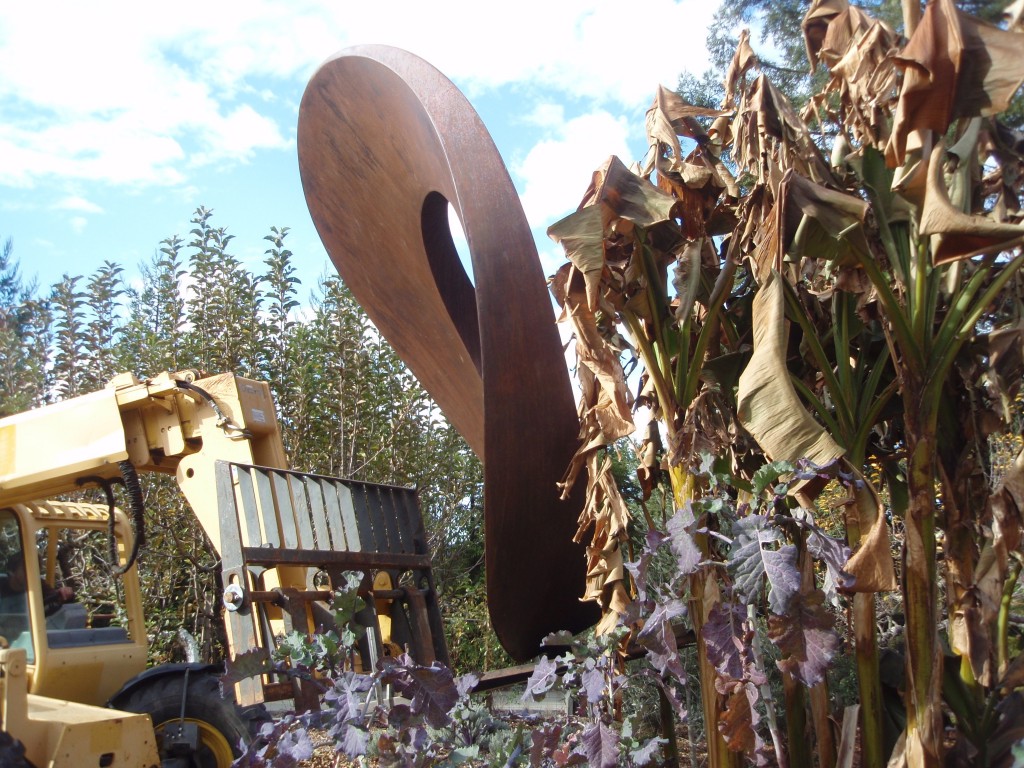 And settled into place.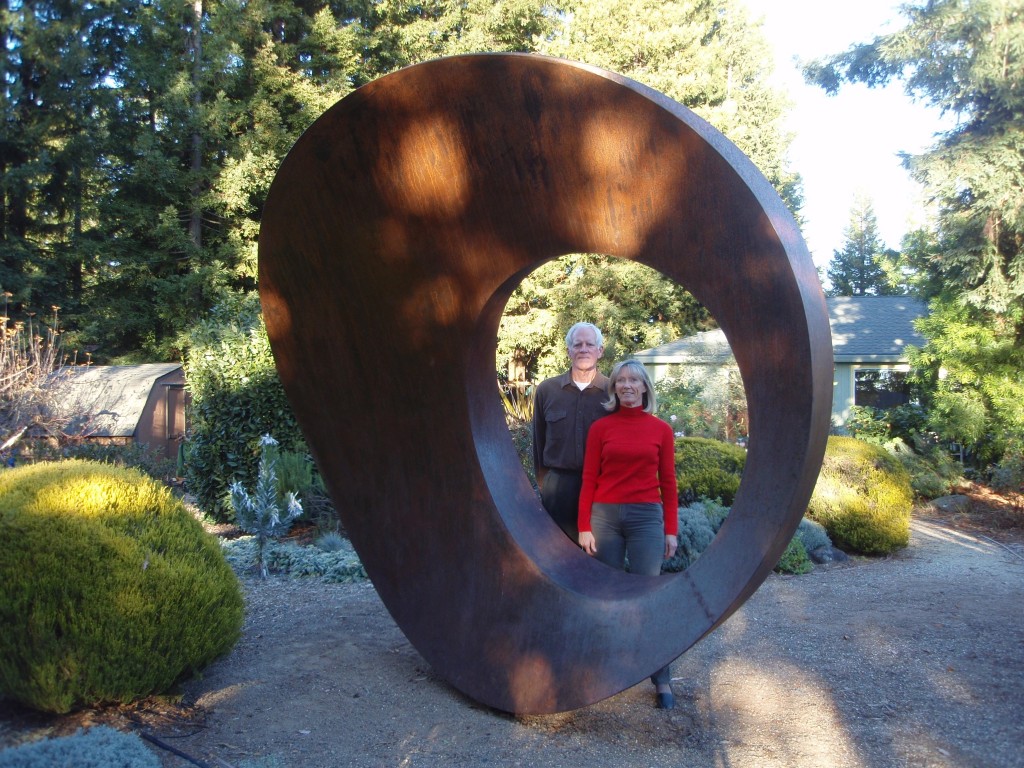 Although we never planned to create a sculpture garden, we both were struck by the subtle and pleasing forms Ivan created.  The still unfinished pool area needed a "big rock" and we were intrigued by the moire' effect of his spheres.  The wide and narrow orientations formed by curved metals gives a gossamer suggestion of solidity.  We both wondered how Ivan's large spheres were created so visited his workshop in Portland Oregon to see our new "big rock" in creation.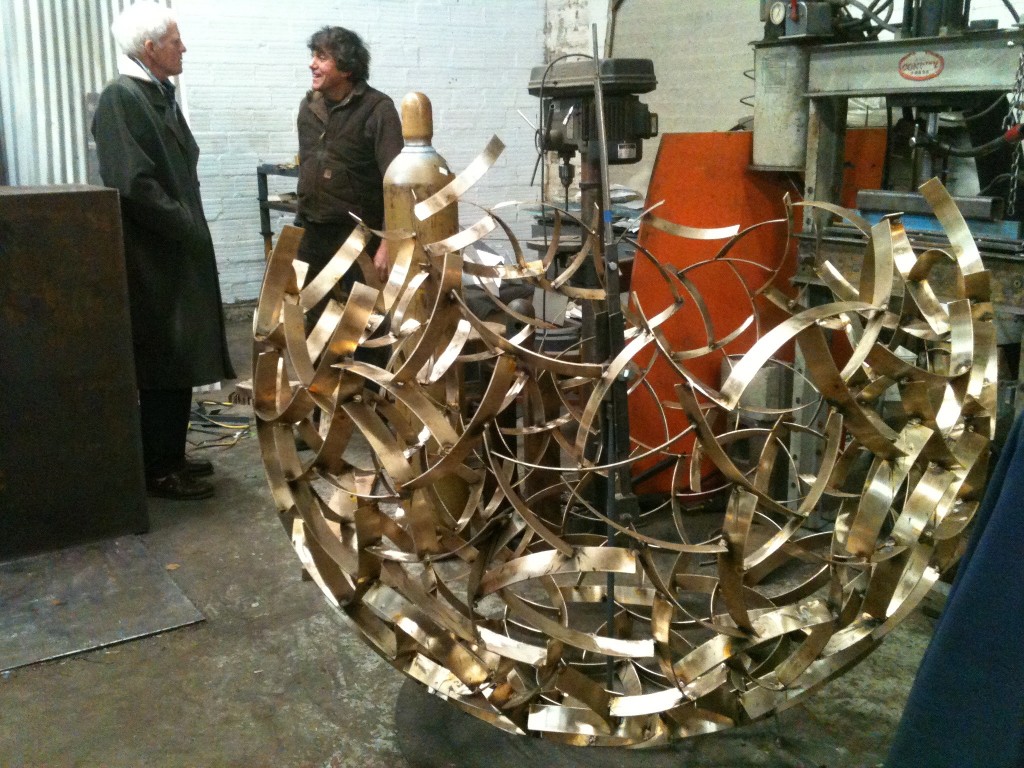 It is made of silicon bronze.  Here it is polished before receiving a patina of verdigris.   We wanted a weathered green color that would embellish with age.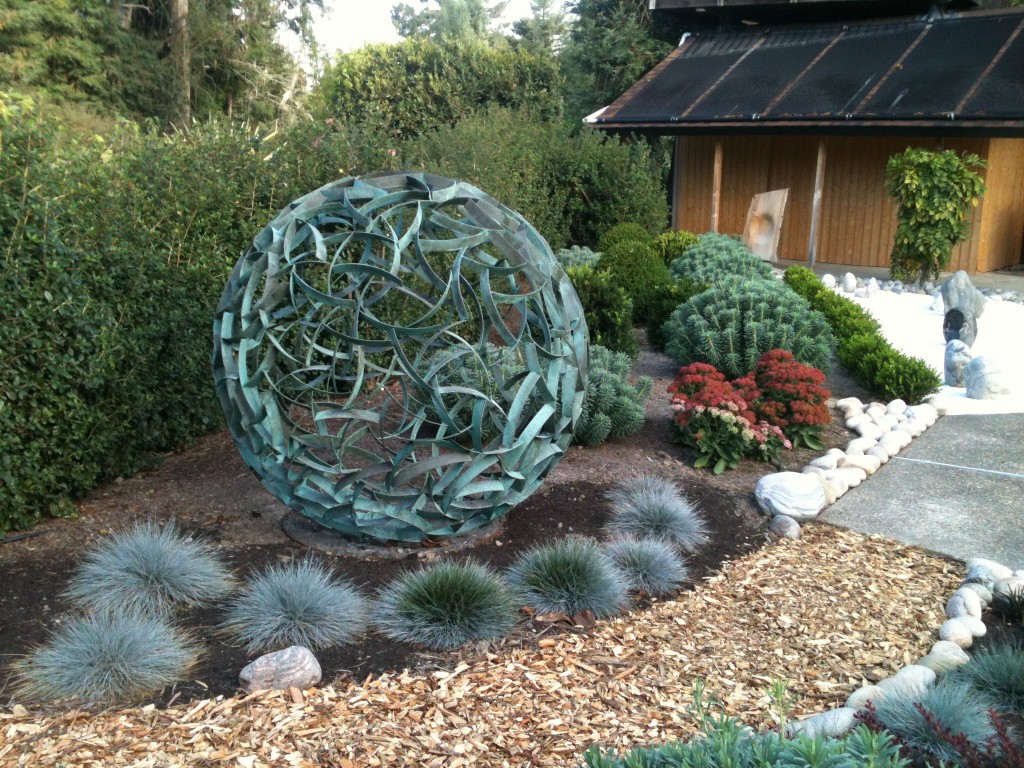 With some spherical plants to echo the shape and color, the new sphere is settling into the landscape.