Coffee! It starts our mornings — at home, not at a downtown coffee stop.
Glenys' motto: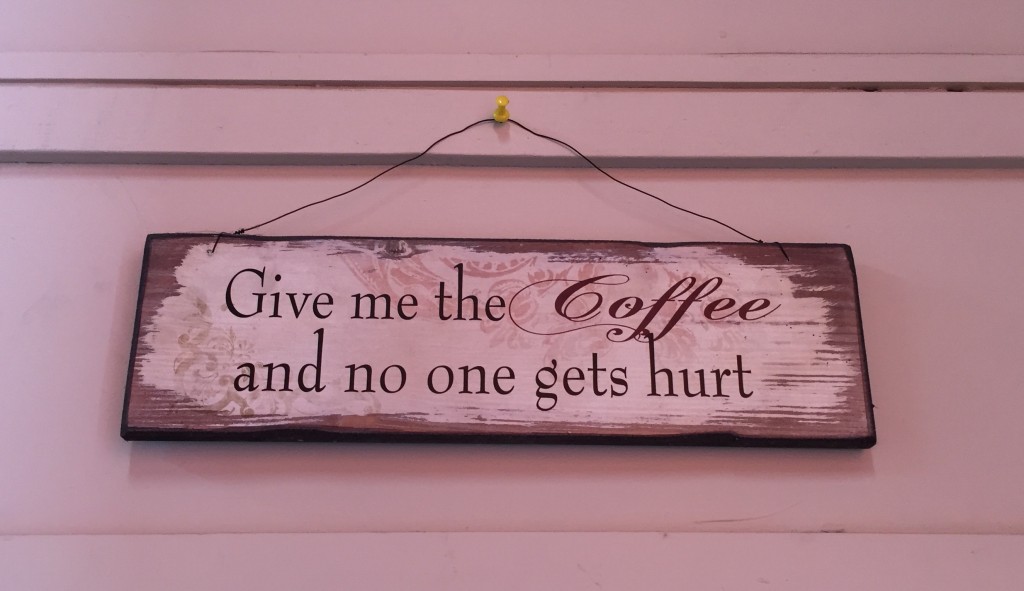 For years we have been fine tuning our coffee experience. After a learning curve we chose a Della Corte brewer with a Mazzer grinder. Boring I know….  Growing older however, has taught us the wisdom of effective tools and being part of civilization we indulge in espresso.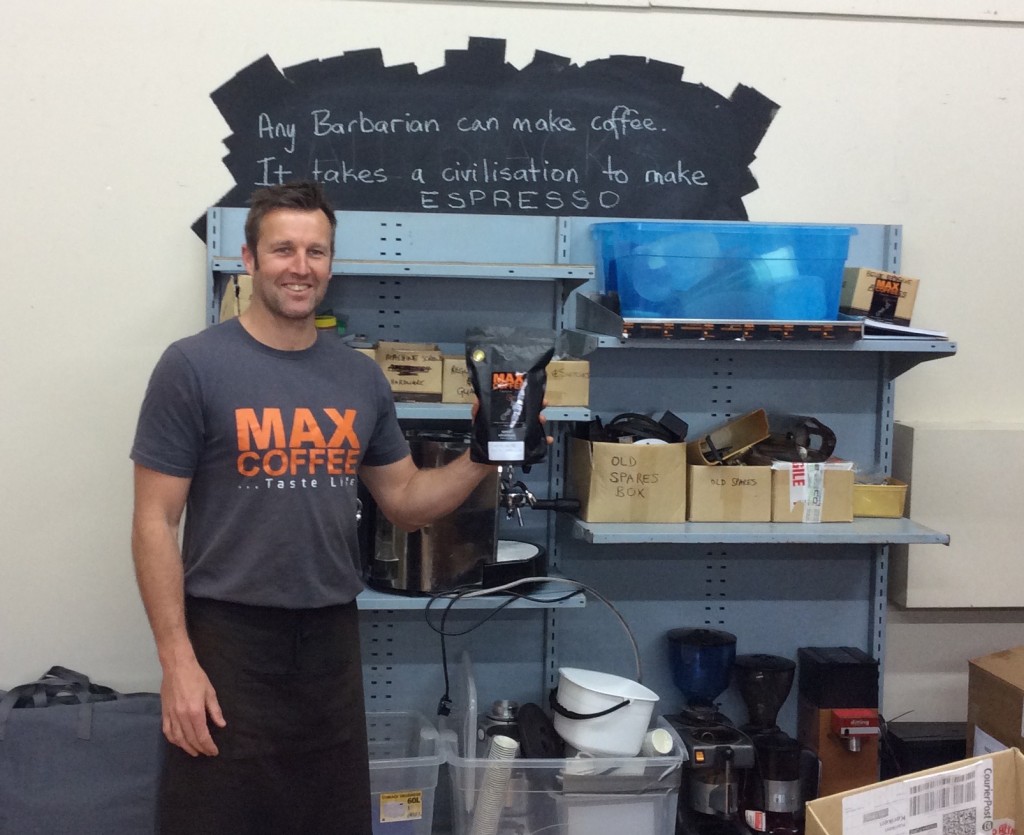 Hunting and gathering well roasted and flavorful beans is an ongoing challenge. Once we shipped 2kg of special Ethiopian beans from Max Coffee in New Zealand.  Our local coffee roaster refused to sell such beans as they aren't Organic.  Reading the US AID report 'Buying and Importing Guide for Ethiopian Coffee"  we're told that only "factory" growers can afford the expense of certification.  In our local market branding seems more important than taste to many businesses; "Gluten Free and Support the Troops" is our sarcastic motto.
In both taste and presentation, New Zealand spoiled us. Beyond pleasant taste and pleasant facilities, every barista created artful foam/crema art on top.  Unexpectedly, on the ferry boat to the South Island where the coffee came in a covered paper cup, we jokingly asked "where's the art"?  He smiled and pointed to lift the lid.  Sure enough.  So now we think that foam art adds to the fun, and since we make our own caffe latte, it's up to us.
Question:  Making Foam Art; How hard could it be?
Answer:  Harder than it looks.
We watched videos on YouTube. We each make about 3 cups a day so plenty of practice.  Now after ~4 months, occasionally one of us turns out a recognizable design; twice in a row is still a challenge.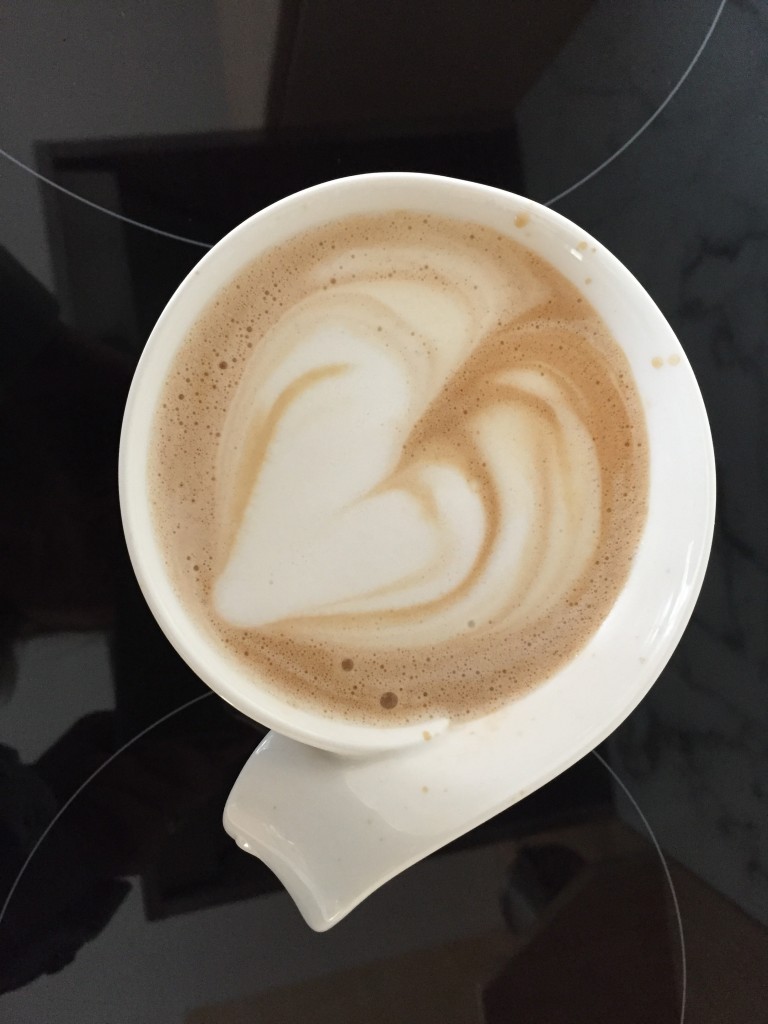 Nevertheless, it all tastes good.  And it's gluten free.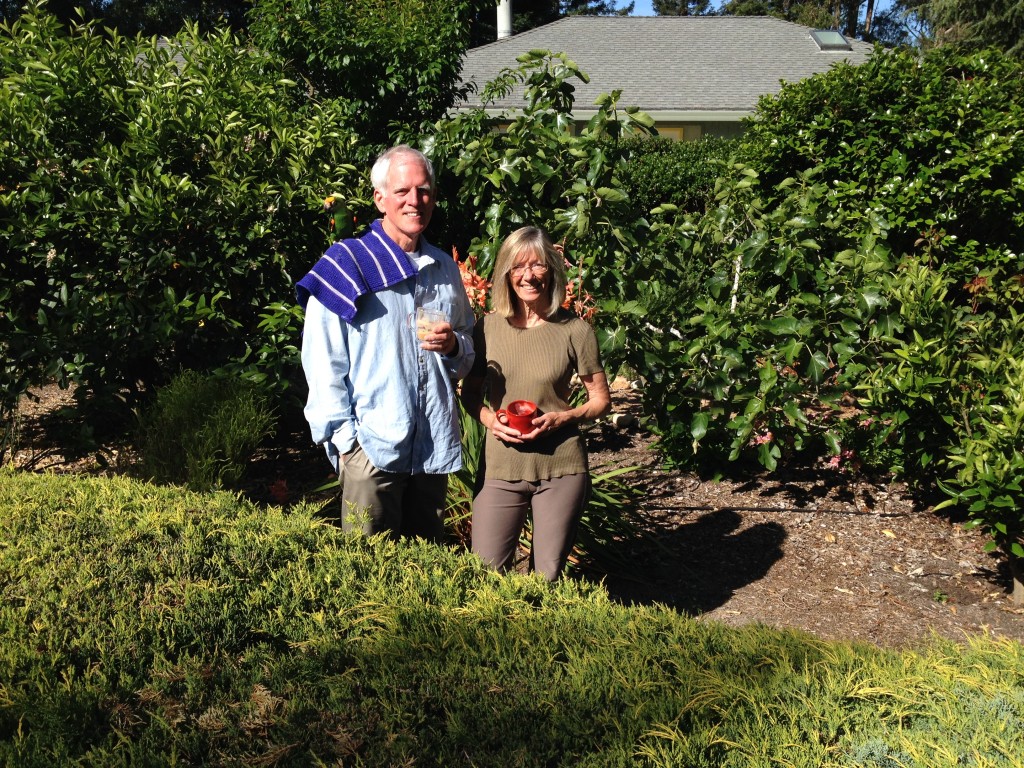 A walk in the garden with Sigmund the parrot on Tony's shoulder.   (He likes the foam too.)
Have a good start to your day.